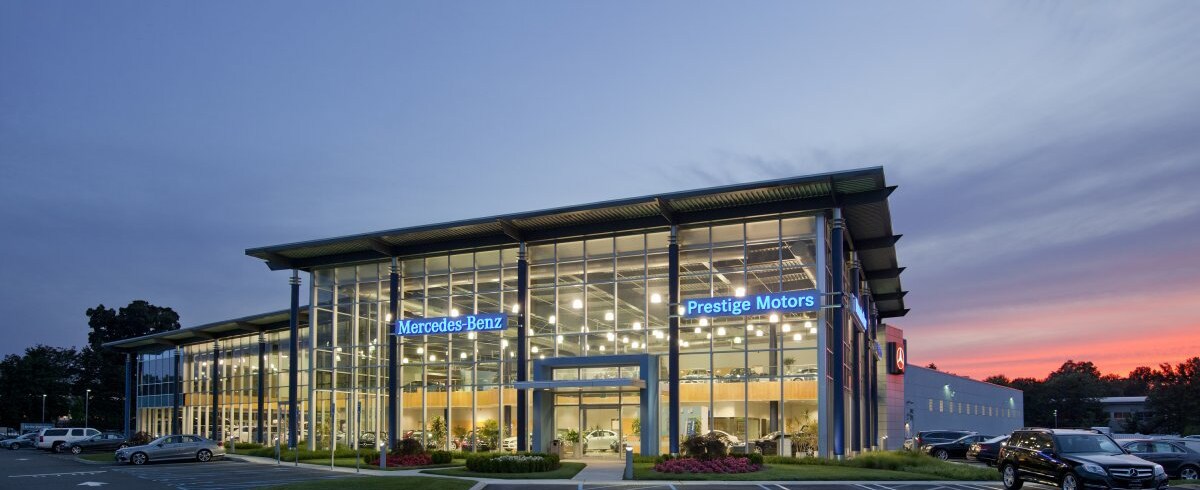 Pick Paramus
With an extensive inventory and expert staff, Mercedes-Benz of Paramus is the place to find the vehicle of your dreams.
Choose Paramus for:
Easy to use online tools that will help you personalize your payment, estimate your trade, and add optional protection plans
Nearly 500 new Mercedes-Benz sedans, coupes, SUVs, and more in our inventory
Expert Mercedes-Benz finance, service, and parts teams.
Multilingual Staff speaking 13 languages
An official AMG® Performance Center
A selection of over 125 pre-owned vehicles in stock
A service center offering Mercedes-Benz Certified service technicians, drive-in service reception, loaner cars, a spacious customer lounge, and complimentary car wash
An on-site body shop
Pick Your Payment
Personalize Your Payment with the Structure My Deal Tool
Browse our inventory, view a vehicle you like, then use our Structure My Deal tool to estimate your monthly payment. Include your Trade-In Value, cash down, and term to personalize your payments.
Choose your Vehicle and Look for:

Pick Your Person
Our Mercedes-Benz dealership in Paramus, NJ, employs a variety of informative, well-trained sales consultants to make sure you get the vehicle and the payment that is right for you. We also have staff that speak Spanish, Korean, Italian, Greek, German, Polish, Russian, French, Turkish, Ukrainian, Arabic, and Tagalog so you can communicate in the language you are most comfortable in. Set up an appointment with the staff member of your choice or give us a call and we'll set you up with the staff memeber who can best assist you.
James Ott

General Manager




Dennis Adams

General Sales Manager




Vincent Grace

Fixed Operations Director




Phillip Battaglino

Sales Manager




Brian Blum

Finance & Insurance Director




Nick Avianto

Business Manager




Michael Burke

Warranty Supervisor




Jason Horn

Production Manager




Jian Lu

Finance & Insurance Manager




Mohamed Tai Malik

Sprinter Manager




Megan Marcotte

BDC Manager




Michael Mutter

Sales Manager




Juan Ospina

Finance & Insurance Manager




Hassan Rafique

Finance Manager




Agustin Ruela

Parts Manager




Craig Sirota

Sales Manager




Jack Stewart

Assistant Service Manager




David Wong

Finance & Insurance Manager

Speaks Chinese

20 Years of Mercedes-Benz Experience

Naim Bertan

Fleet Manager

Speaks Turkish

Robert Cocco

Client Advisor




Joe DeFrancesco

Client Advisor




Robinson Espinal

Client Advisor




Rafael Figuereo

Sales Representative




Andrew Franco

Client Advisor




Nicole Giannico

Client Advisor




Marianne Hayes

Sales Administrator




Adham Kattaya

Client Advisor




Nuha Ksheboon

Client Advisor




Richard Leonardo

Client Advisor




Brandon Monastersky

Client Advisor




Dan Raspanti

Client Advisor




Henri Sabar

Client Advisor

Speaks French

Rebecca Grater

Cashier




David Ingersol

Service Advisor




Roberto Lalli

Service Administrator




Daniel Marmorstein

Warranty Administrator




Tamar Mindiashvili

Service Advisor




Leonel Reyes

Service Advisor




Lisa Rosado

Transportation Manager




David Rovello

Service Advisor




Troy Semeraro

Service Advisor




Teresa Turelli

Service Advisor




Benjamin Wright

Production Manager




Tessa Caropolo

BDC Agent




Tyanalee Class

BDC Agent




Giuseppina DiPalma

BDC Agent




Amanda Gannon

BDC Agent




Danielle Matouk

BDC Agent




Alison Trunfio

BDC Agent




Jose Camacho

Parts Counterperson




Martin Guzman

Parts Clerk




Jason Lohery

Assistant Parts Manager




Anthony Lopez

Parts Counterperson




Kevin Manansala

Parts Counterperson




Dominick Pierre

Parts Counterperson




Domenic Rigante

Assistant Parts Manager




Mark Van Blarcom

Parts Counterperson




Brian Andrews

Service Technician




Paul Andriolli Jr.

Service Technician




James Caterino

Service Technician




Tiago Cerqueira

Service Technician




John Dallemand

Service Technician




Alejandro Diaz

Service Technician




Esteban Diaz

Service Technician




Patrick Dunlavey

Service Technician




James Dy

Service Technician




Daniel Frisbee

Service Technician




Jarek Grochulski

Service Technician




Marco Iapicca

Service Technician




Michael Lindskog

Service Technician




James Ng

Team Leader




Stephen Oswald

Service Technician




Raynard Palmer

Service Technician




Luis Pires

Service Technician




Kristofer Rodriguez

Service Technician




Onix Taveras

Team Leader




Paul Tsui

Service Technician




Joseph Veneri

Service Technician




Brian Ventura

Service Technician




Michael Wichoski

Service Technician




Waldemar Wyszomierski

Service Technician




Christopher Vidals

Service Technician




Ervis Zere

Service Technician




Jose Aponte

Supervisor Driver




Jonathan Cabal

Loaner Advisor




Alexander Colby Muriel

Lane Coordinator




Michalis Georgiou

Lot Attendant




Laurence Tobe

Valet




Marie Long

Administrative Assistant



Our Sales Department is Open:
Monday to Thursday 8:30 am - 8:00 pm | Friday 8:30 am - 7:00 pm | Saturday 9:00 am - 7:00 pm | Sunday Closed
Make an Inquiry
* Indicates a required field