2018 Mercedes Benz GLC
Find Yours
View Specials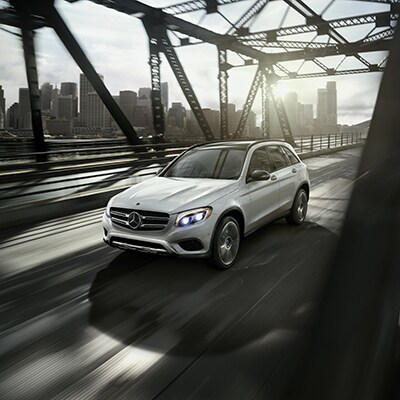 2018 Mercedes-Benz GLC-Class Exterior Features
Direct-Injection Turbo I4 Engine
Advanced Design for Refined Power
Driving is about more than just the force you exhibit in the fast lane. It is about all the performance elements, from efficiency to ride quality. Collectively, these qualities are reflected through a direct-injection turbocharged I4 engine. This powertrain produces 241 horsepower while utilizing rapid-multispark ignition and direct-injection functions for less fuel consumption and fewer bumps along the way.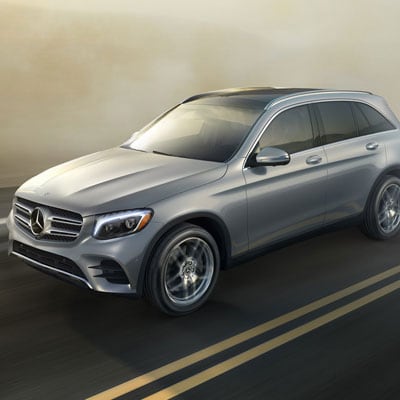 Anodized Roof Rails
Supporting Future Adventures
Planning a trip up to the mountains, or some trail explorations on your mountain bike off-road? You'll likely need to tie some equipment down, which the standard anodized roof rails on this Mercedes-Benz SUV comfortably accommodates. Utilize diverse attachment options for items such as bikes, cargo holders and snowboards.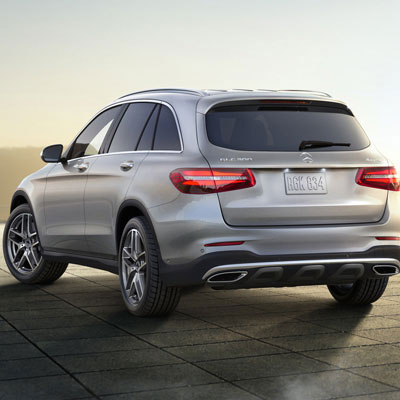 Design
A Legendary Display of Style
With the Mercedes-Benz GLC-Class, a graceful display and captivating look become commonplace for your daily travel habits. Flashing a sculpted grille, bright white LED daytime running lamps and taillamps, and coupe-like accents across side windows and body, you'll discover that this model's style resonates in significant fashion with the spectators you pass by.

More Features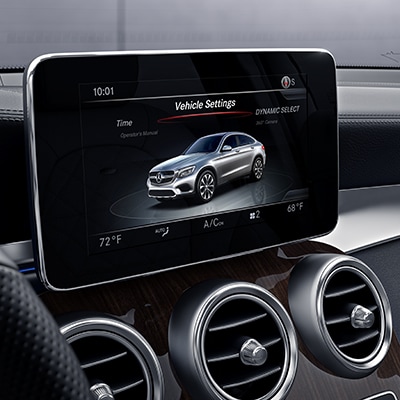 2018 Mercedes-Benz GLC-Class Interior Features
HD Radio Receiver
Premium, Subscription-Free Listening
Spanning beyond just AM and FM Radio, this HD radio technology garners access to a range of different stations across the country. Access sports talk shows, news, political podcasts, premium music channels and more for the compelling entertainment you need on long drives. The best part? No subscription or payment is required!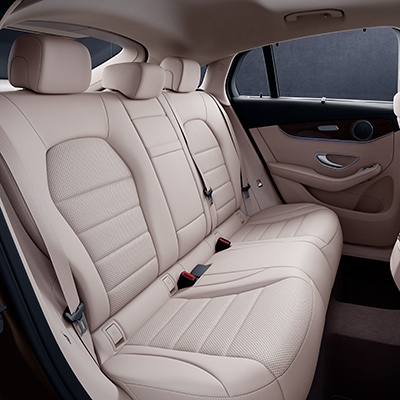 14-Way Power-Adjustable Seats
The Solution to Static Travel Comfort
Static seats that offer minimal to no adjustment flexibility will keep you cramped and generally uncomfortable for your driving. With 14-way power adjustable seats that also include four-way power lumbar support, start with a position that feels comfortable and adapt as needed without issue. Three stored memory positions even save your preferred settings for next time.