2019 Mercedes Benz GLC
Find Yours
View Specials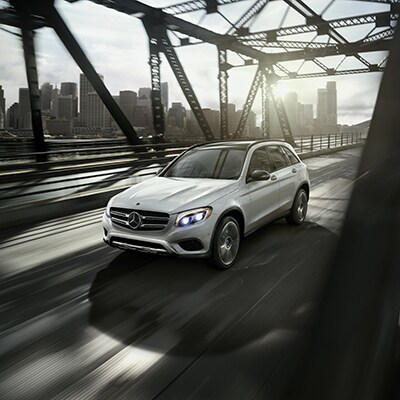 2019 Mercedes-Benz GLC-Class Exterior Features
Turbocharged Four-Cylinder Engine
Perform Under Pressure
Using a standard 2.0-liter turbocharged four-cylinder engine to create 241 horsepower and 273 pound-feet, the burst this new Mercedes-Benz model can display in high-pressure driving scenarios is simply stunning. Factor in a 3,500-pound maximum towing capacity for assertive trailer transporting and a nine-speed automatic transmission for elevated ride quality, and this sophisticated family hauler displays what peak performance is supposed to feel like.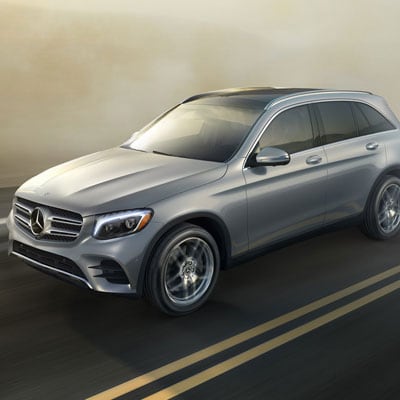 Anodized Roof Rails
Storage Support for New Adventures
Need a place to tie-down your favorite sports gear on the way to the mountains or the water? With the Mercedes-Benz GLC-Class, tie-down options up above accommodate items such as skis, snowboards, and surfboards, along with your mountain bike and other trail-themed equipment. With a silver-shadow finish for a style note that complements the SUV's overall aesthetic, along with a low-profile design, secure storage rarely ever looks this good.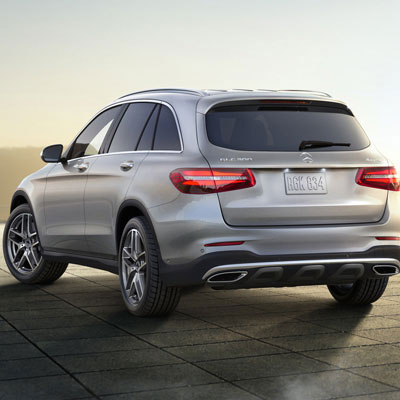 Crosswind Assist
Reestablish Commuting Command
As you pick up speeds over the interstate on windy days, strong gusts from the side can potentially pose a dangerous threat of sudden veering from either your vehicle or surrounding cars. But with Electronic Stability Program® reports in real time, along with alerts from electric power steering and suspension detections, braking adjustments are made to reestablish your control of the commute.

More Features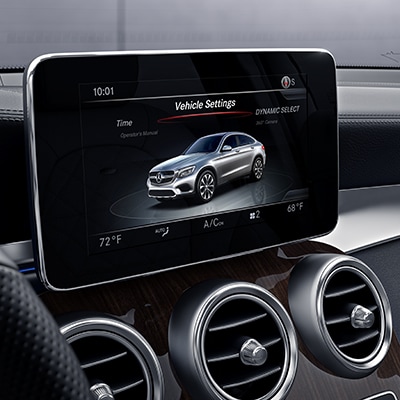 2019 Mercedes-Benz GLC-Class Interior Features
Three-Zone Climate Control
Custom Settings for Individual Comfort
When it comes to comfort preferences, no two travelers are the same. Surrounded by lavish appointments and trim touches seated inside the new Mercedes-Benz GLC-Class, these differences no longer impact the premier relaxation you experience on the move. With built-in three-zone climate control - including a single zone devoted solely to rear seat passenger spaces - adjust dials accordingly on your side and settle into a drive specifically designed for you.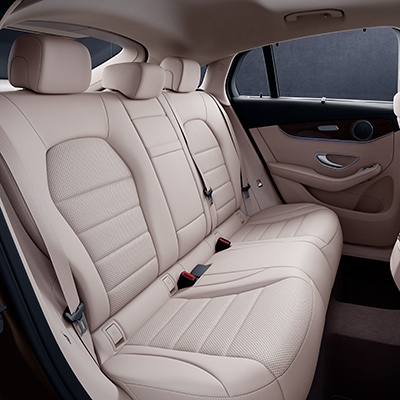 Front Seats
Cherish your Position
When you take a place in the front row of this new Mercedes-Benz model and are prepared to acclimate for a longer drive and several hours seated inside, built-in adjustments are readily available to access to ensure this journey remains rewarding. From available power-adjustable functions to heating seats, cooling seats and massage inputs on the driver's side, configure your own layout and adapt wherever necessary to ensure you maximize each moment.