Mercedes Benz GLE
Find Yours
View Specials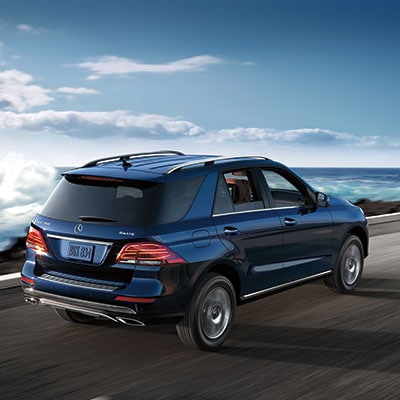 Mercedes-Benz GLE-Class Exterior Features
V6 Engine
Tapping into your On-Road Potential
Do you value heightened production between the white lines? With a burly 3.5-liter V6 engine, these possibilities are certainly achievable. Utilizing advanced tech that includes rapid-multispark ignition and high-pressure direct injection functions, create 302 horsepower and pick up speeds at a rapid rate with your foot on the accelerator pedal.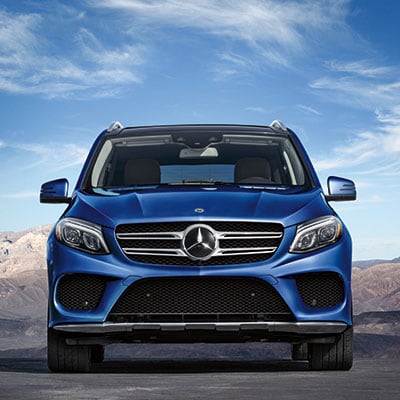 Design
Elegance that Dazzles
Everything about the new Mercedes-Benz GLC-Class exterior design is thoughtfully crafted and purposefully concise to show off on multiple levels. From LED daytime running lamps to a vast grille and deep front bumper that includes large air intakes, this model is equal parts dynamic and sophisticated. Chrome highlights, a back end that seamlessly wrap around and LED taillights showcase how this model's style complements individual elements.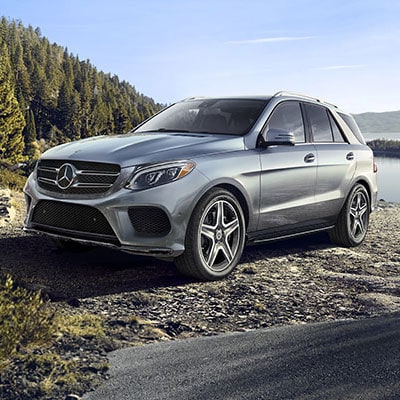 Adaptive Braking Detection
Built-In Reaction and Intervention
There may come a moment when you're caught off guard while driving and can't recover in time. When this unfortunate experience does occur, standard adaptive braking technology is prepared to act. Visual and audible warnings will sound when this imminent collision is detected, employing emergency braking if alternatives are scarce.

More Features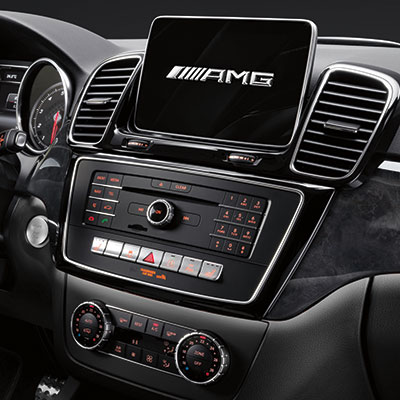 Mercedes-Benz GLE-Class Interior Features
High-Resolution Touchscreen
Seamless Design and Digital Clarity
Through an eight-inch high-resolution color touchscreen, access everything from messaging and contact services to music streaming, navigation, vehicle details and more. This system is designed for ease of use and exceptional clarity, as showcased by its high pixel count and general responsiveness. Organized settings and controls mean that your favorite cabin tech is a simple touchscreen press or voice-activated command away.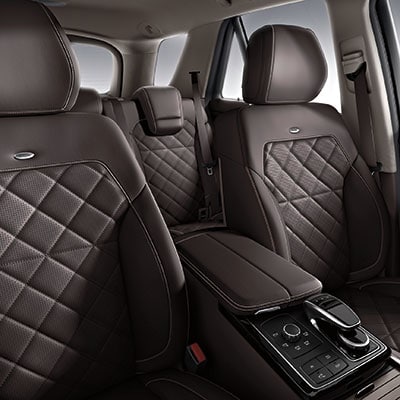 MB-Tex Upholstery
A Marriage of Class and Comfort
Opulence spreads across the cabin layout of this new Mercedes-Benz model, and the upholstery is no exception to these rich expectations. Leather-like design for the base model, with leather upholstery also available, keeps you relaxed and ready for what lies ahead. Durable materials offer consistency with the refinement you take in.