2019 Mercedes Benz GLA
Find Yours
View Specials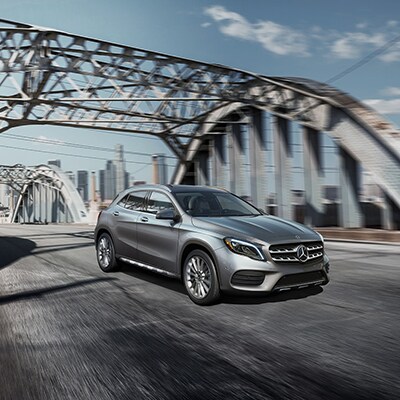 2019 Mercedes-Benz GLA-Class Exterior Features
Body Design
Opulence in Motion
Distinguish the look and feel of a common drive in the new Mercedes-Benz GLA 250, meticulously crafted for a sporty aesthetic that stands out in a crowded road setting. With large wheels, silver chrome accents along a detailed frame, roof rails for tie-down utility up above, and an iconic grille headlined by the Mercedes-Benz star, this luxury compact SUV establishes a new standard of opulence for behind-the-wheel travel expectations.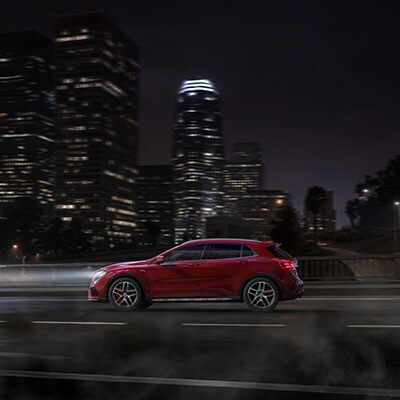 Active Brake Assist
Radar Response for Unexpected Moments
To prepare for unexpected moments in a given drive, standard active brake assist provides a real-time alert to the driver of a pending accident or collision. If you fail to respond in the necessary time, then this radar-based technology configuration will issue automatic braking to limit the dangers associated with an impact. These innovative functions operate up to speeds of 65 miles per hour for added reassurance throughout the ride.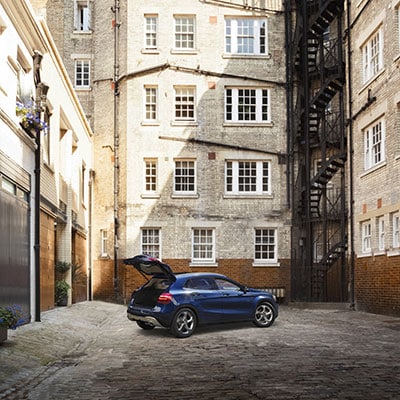 Power Liftgate
Automatic Loading Convenience
Manual loading can feel burdensome with heavy bags and personal belongings in hand. But with a built-in power liftgate, accessible via a SmartKey remote, under the liftgate section and driver's door panel switches, you can automate opening or closing the back for a preferably convenient cargo storage experience.

More Features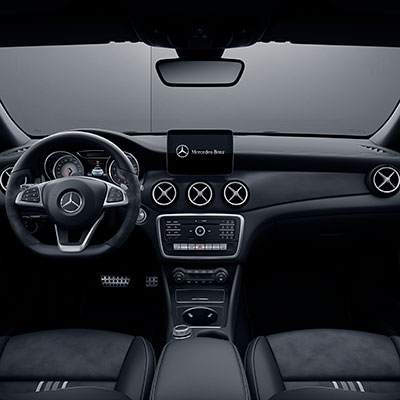 2019 Mercedes-Benz GLA-Class Interior Features
MB-Tex® Upholstery
A Sophisciated Settle-In
Ready to settle into a comfortable position for the long road ahead? With built-in standard MB-Tex® upholstery, featuring contrast double top-stitching, durable material and leather-influenced appointments, this new Mercedes-Benz model prioritizes the quality of how you feel for sustained periods. From rich relaxation to an interior styling you look forward to showing off when visitors accompany you, this seating arrangement speaks to a larger theme of sophistication you will experience when climbing in.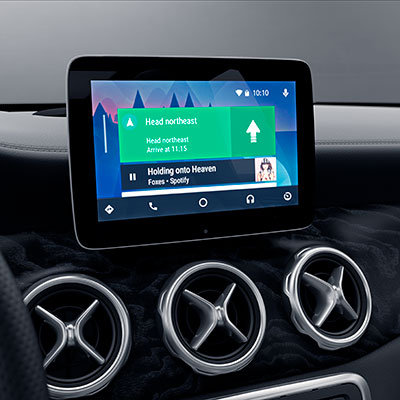 COMAND® Navigation
Digital Trip Planning
Map out new adventures with innovative digital design and built-in technology support through COMAND® Navigation. Featuring an 8.0-inch high-resolution touchscreen that houses 3D map displays, GPS functions, fast hard drive memory stores, and profile builds, you can intuitively pinpoint the fastest route to new destinations and remember these preferable travel paths for next time.