2019 Mercedes Benz CLA 250
Find Yours
View Specials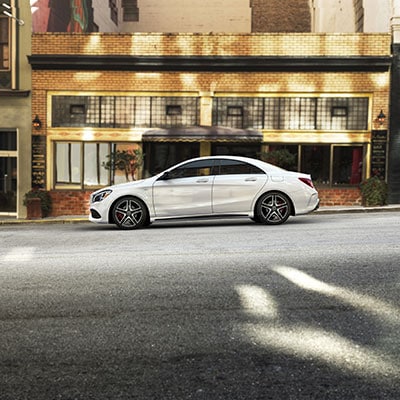 2019 Mercedes-Benz CLA 250 Exterior Features
Turbocharged Engine
Power with Purpose
Producing an explosive 208 horsepower and 258 pound-feet respectively, this four-cylinder motor keeps your vehicle dynamic in traffic and assertive whenever necessary. Pairing to a dual-clutch transmission, reach top speeds in a flash when pressing down on the accelerator pedal, all while maintaining a pristine ride quality. With this luxury Mercedes-Benz model, you can always display confidence between the stripes.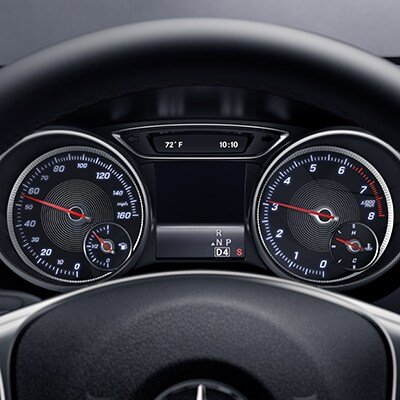 ECO Start/Stop System
Conservation for Idle Time
The Mercedes-Benz CLA 250 allows you to maximize every moment of the drive, including those instances when you aren't moving. Utilize a ECO Start/Stop system when stopped at a light or pulled over with the car still running. This system will stop the engine in these moments, reactivating when a foot is lifted off the brake pedal to get right back on the move.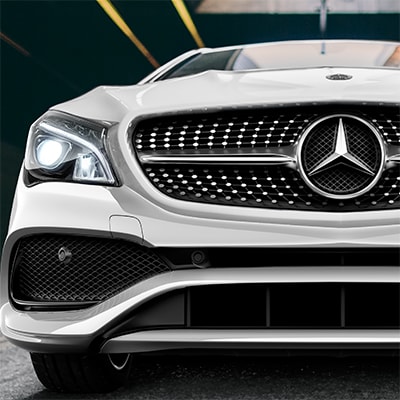 LED Lighting
Brighten up your Environment
Do you enjoy standing out in your surroundings? This new Mercedes-Benz sedan or coupe will allow you to capture attention and remain relevant on the open road. Available LED headlights and running lights provide a captivating glow for your vehicle's front end, giving other cars extra reaction time for a safer, more effective drive.

More Features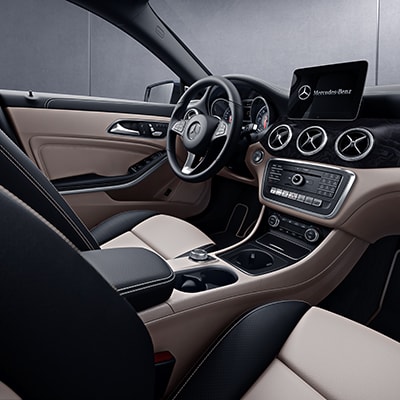 2019 Mercedes-Benz CLA 250 Interior Features
Power-Adjustable Sport Seats
Comfort Sometimes Mean Compromise
With eight-way power front sport seats, this new Mercedes-Benz model comes with a thoughtful design that considers the travel adjustments you'll inevitably make. As a result, make these transitions on the go and discover that dream posture you enjoy while commuting. Memory functions, including three stored positions, will recall this ideal position for the next time you climb in.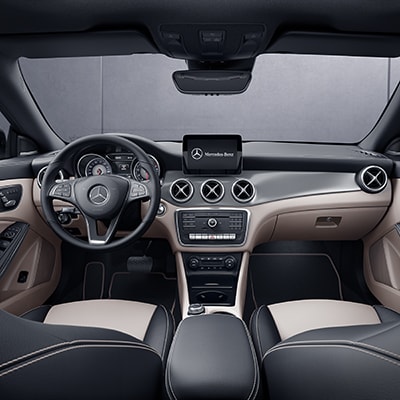 COMAND® Infotainment System
A Seamless Interface for On-Demand Tech Access
The eight-inch touchscreen inside this Mercedes-Benz model, synced to COMAND® infotainment, serves as your digital command center for the time you spend seated inside. From music streaming services to navigation and smartphone device compatibility, make the time you do spend driving both entertaining and engaging on a consistent basis.