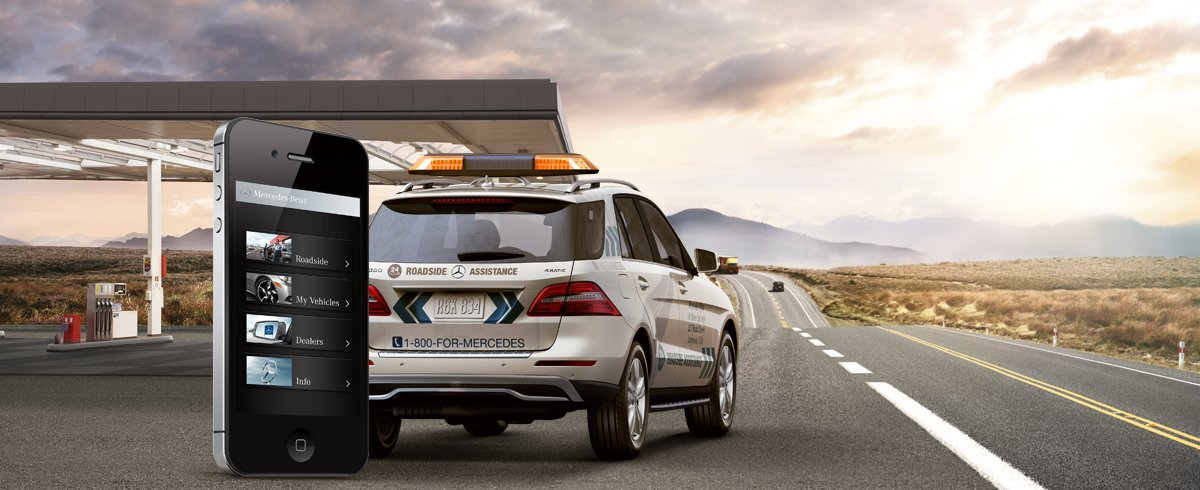 Making Mercedes-Benz Roadside Assistance Even Better
Mercedes-Benz customers enjoy the peace of mind that comes from having "on-call" help available 24 hours a day. It is a standard that has long set us apart from other luxury car makers. We're committed to constantly improving our roadside service, by providing additional benefits to our customers.Enhanced free towing for out of warranty customers.
Enhanced free towing for our of warranty customers
Effective January 1, 2011 we are expanding our Roadside Assistance Program to include free towing to the nearest authorized Mercedes-Benz dealership for all eligible Mercedes-Benz customers who experience a mechanical issue or are involved in an accident. Free towing was formerly provided only for repairs covered under warranty.
Your vehicle must have been regularly serviced at an authorized Mercedes-Benz dealership prior to your Roadside Assistance request.
This added benefit provides another reason for servicing your vehicle at your authorized Mercedes-Benz dealer, where certified mechanics using only Genuine Mercedes-Benz parts provide the kind of care that will keep you and your Mercedes-Benz on the road for years to come.
If you have additional questions regarding the enhanced Roadside Assistance services, please call our program information hotline, at 1-888-454-9907 or
mercedesroadside.com
.
---
*Roadside Assistance repairs could involve charges for services and parts. Depending on the circumstances, an outside service may provide Roadside Assistance repairs at the discretion of Mercedes-Benz USA LLC.
To get your complimentary Mercedes-Benz Roadside Assistance Mobile App, choose from one of the links below.