Wheel Alignment Special
At Mercedes-Benz of Paramus, we are proud to offer all kinds of specials to our customers. Come visit us and see what service offerings we have today!
Why Is It Important To Get A Wheel Alignment? What Are Some Benefits Of An ALignment?
Getting a wheel alignment ensures that your ride is smoother than it otherwise would be. When your wheels are out of alignment, your vehicle may pull to one side or the other, and it will drive more roughly over bumps or uneven spots in the road. Your fuel efficiency will also improve with a wheel alignment, because the engine won't have to work as hard to keep the car moving. A wheel alignment will also ensure that the parts of your vehicle last longer, including your tires. Undergoing regular maintenance will help you save money in the long run by preventing the need for early repairs.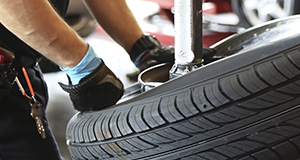 Mercedes-Benz of Paramus Serving
Paramus

,

Ridgewood

&

Fair Lawn

, NJ

755 NJ-17, Paramus, NJ 07652
Visit Our Certified Technicians
We are proud to offer our wheel alignment service to the residents of Paramus, New Jersey. When you take your vehicle in for service or maintenance, you want to be confident that you are leaving it in good hands, with professional people who have experience performing the task, so that you have peace of mind that the service or maintenance task was done correctly. Mercedes-Benz of Paramus has technicians who are professionally certified to perform wheel alignments and have ample experience offering this service to customers. In addition, People who need a wheel alignment should feel free to visit our dealership for this service regardless of the make or model of their vehicle. Our mechanics have extensive experience performing this task on all vehicle makes and models.
Why Are OEM Parts Better Than Aftermarket?
When you bring your vehicle in for any service, you also want to be sure you are getting quality parts or replacements. So it is a good idea to find out if the technicians use OEM (original equipment manufacturer) parts or aftermarket parts. Aftermarket parts are typically less expensive than OEM parts, but it is difficult to guarantee their quality. They also may not be manufactured specifically for your vehicle. These parts also might not have a warranty to guarantee their longevity. When you purchase OEM parts, you can be assured you are getting parts that were made for your particular make and model. They match the components that originally came with your vehicle. OEM parts have better consistency when it comes to quality, and you also often receive a warranty on the parts' functionality for a full year. Overall, the use of OEM parts gives consumers greater peace of mind. At our dealership, we use only OEM parts to help our customers rest assured they are getting a quality product that will work properly.