2018 Mercedes Benz E300
Find Yours
View Specials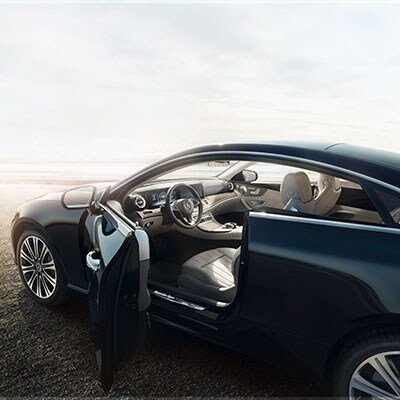 2018 Mercedes-Benz E 300 Exterior Features
Turbocharged Engine
Where Power Meets Ingenuity
Pairing technology with your vehicle's under-the-hood configuration? The 2018 Mercedes-Benz E 300 utilizes this innovative approach to sharpen your on-road results and the precise capability you experience in motion. The 241-horsepower production from this four-cylinder engine is complemented by rapid-multispark ignition, high-pressure direct-injection and a turbocharger, all working in cohesion for brilliant results.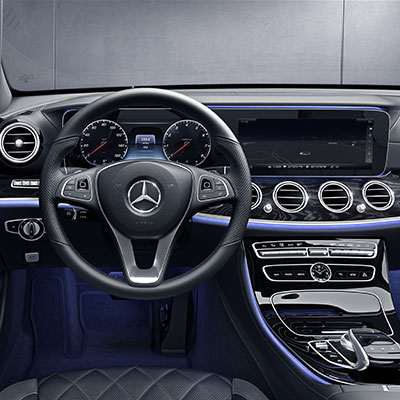 LED Lighting
An Efficient Glow with Visible Results
More than just a flashy look, the LED headlights and taillights for this new Mercedes-Benz model preserve energy and last longer than your prototypical lighting options. Taillamps are crafted with new "Stardust" reflector tech to brighten up your vehicle's visual for surrounding cars and improve their response time. Enjoy a safe, illuminated drive in a luxury vehicle that considers even the finer details.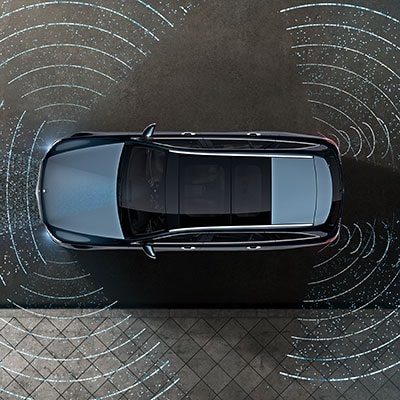 Active Safety
Lane Sensor Technology
Sometimes, attention wavers and your vehicle abruptly shifts. When this moment inevitably occurs, the active safety tech options of this new Mercedes-Benz sedan will immediately engage. Optional active steering assist uses cameras and sensors to re-center your vehicle based on lane markings, guardrails and other vehicle detections. Optional active lane keeping assist even corrects your unintended drifting by vibrating the steering wheel and applying intervening braking measures to get back on course.

More Features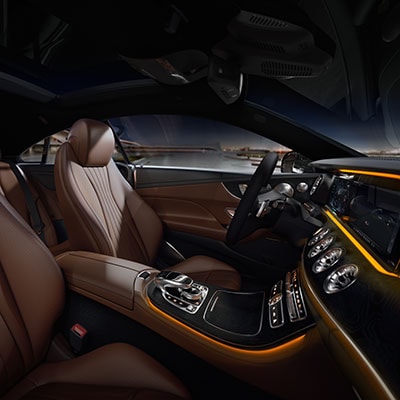 2018 Mercedes-Benz E 300 Interior Features
64-Color LED Ambient Lighting
Matching your Mood to a Color Spectrum
Every day is different, a simple premise that the Mercedes-Benz E 300 engineers expanded upon with this model's highly adaptable design. The 64-color LED built-in ambient lighting transforms your interior cabin based on the given mood you carry into the trip, allowing you to choose from an assortment of color spectrums and brightness options to match these feelings with a specific vibe.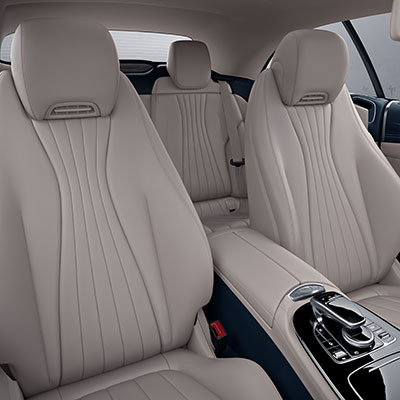 Power Front Seats
Capture that Dream Position for Next Time
Have you discovered an ideal seating arrangement, only to shift slightly and lose this positioning for good? When you've discovered that comfortable setting, save it for your next drive through power-adjustable front seats with three memory position functions. These seats come with four-way lumbar support and allow you to tailor everything from seating to columns and side mirrors for the next time you climb behind the wheel.