2019 Mercedes Benz C300
Find Yours
View Specials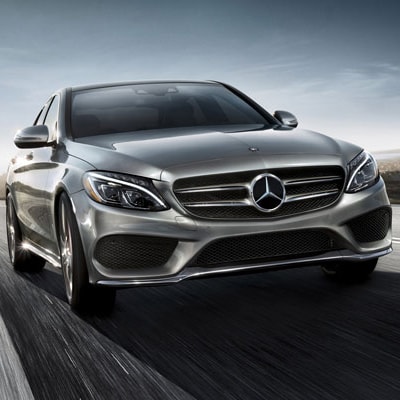 2019 Mercedes-Benz C 300 Exterior Features
Turbocharged Engine
Under-the-Hood Inspiration
Fine-tuned performance comes in many forms, but the new Mercedes-Benz C 300 showcases how refinement in under-the-hood production translates to enhanced confidence and undeniable assertiveness on the open road. A 255-horsepower turbocharged engine with rapid multi-spark ignition and high-pressure direct injection technology adapts as the drive progresses for a blend of superior fuel efficiency, smooth ride quality and dependable burst on demand.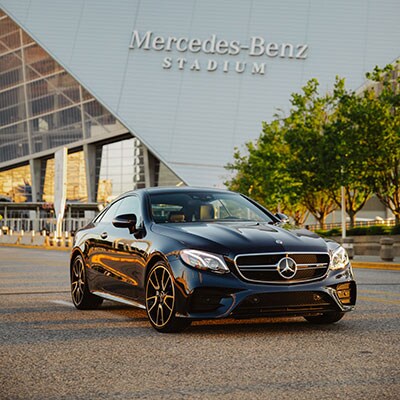 Body Design
Set a Sleek Tone
From flashy 18-inch wheels to a pronounced front end with polished chrome intakes, a diamond-block grille and the vintage star centered for a statement on arrival, the Mercedes-Benz C 300 dominates luxury style conversations as a midsize sedan you need to consider. Aerodynamic, sleek and crafted with meticulous precision, this rare elegance in appearance can set a tone for the entire drive.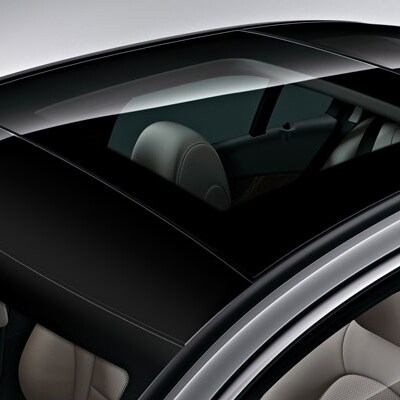 Tinted Glass Sunroof
Embrace the Outdoors
With power tilt and slide functionality, accessible with the single press of a button, a standard tinted glass sunroof accesses the warm sunshine and fresh air outdoors to perfect the summertime cruising experience inside this new Mercedes-Benz model. Getting hot from access to the sun up above? A manual sunshade is built in to adjust as needed.

More Features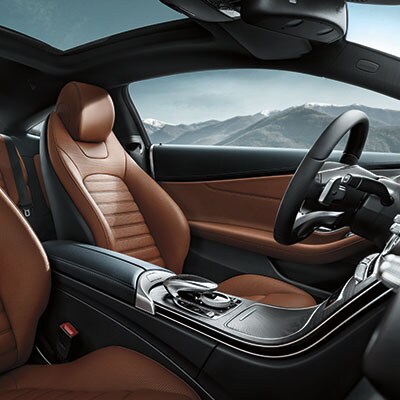 Memory Driver Seat
Remember for Next Time
Do you need to establish an exact posture that feels right for the trip prior to departure? With the Mercedes-Benz C 300, three stored memory position recalls are available if you discovering positioning you'd like to remember for next time. Accompanied by four-way power lumbar seat and thigh support, these memory settings even extend to the positions of your power steering column and front side mirrors for plush convenience.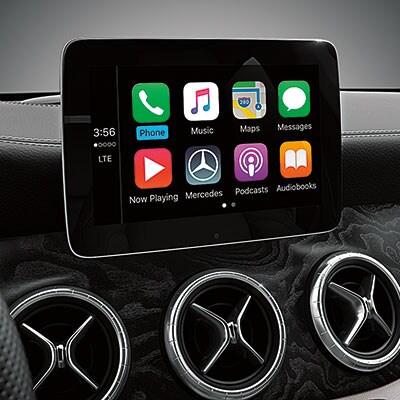 High-Resolution Display
Responsive Technology you Can Trust
Used to lags in responsiveness for the digital display experiences of previous luxury sedans you've operated? With the new Mercedes-Benz C 300, these issues are no longer a concern. A high-resolution interface features a high pixel count and fast refresh rate for immediate progression with the digital infotainment controls and steering wheel settings you activate, providing upscale engagement on the go.