2018 Mercedes-Benz CLA 250 4MATIC® Coupe - Car of the Month Special
Serving

Paramus

,

Ridgewood

, and

Fair Lawn

, NJ
---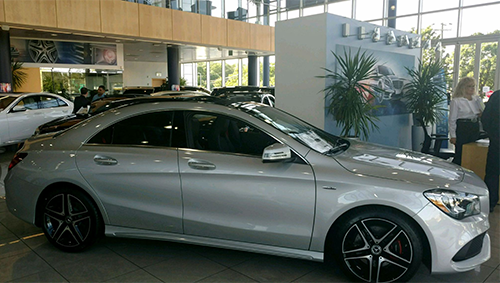 Exterior Color: Polar

 

 Interior Color: Black

 

Drive Configuration: All Wheel Drive

 

Engine: 2.0L Inline 4-Turbo Engine

 

Transmission: 9G-TRONIC 9-Speed Automatic Transmission

 

 Stock #: M3895

 

 VIN: JN523197

 

 MSRP: $47,850
---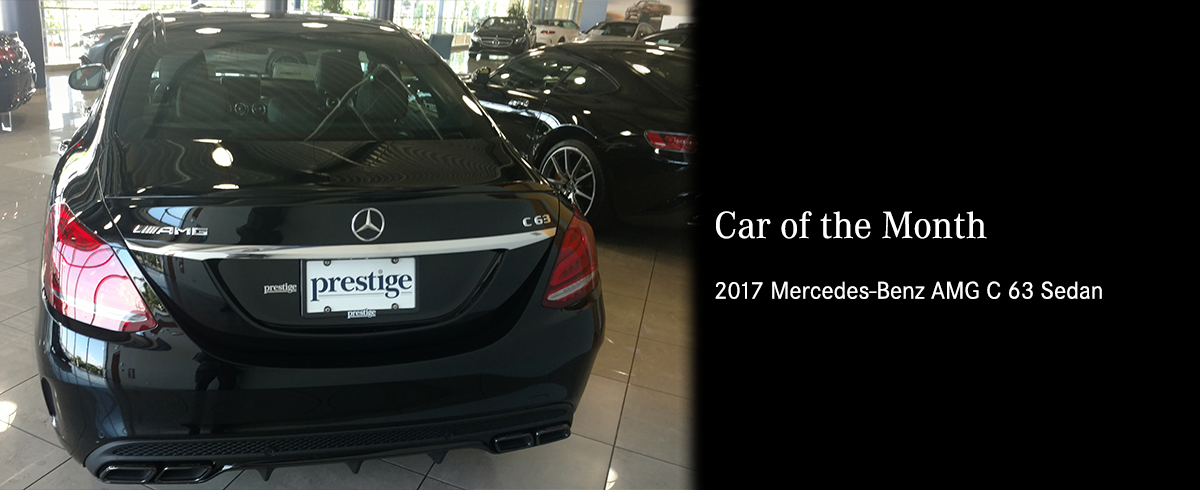 2017 Mercedes-Benz AMG C 63 Sedan - Car of the Month Special
Serving

Paramus

,

Ridgewood

, and

Fair Lawn

, NJ
---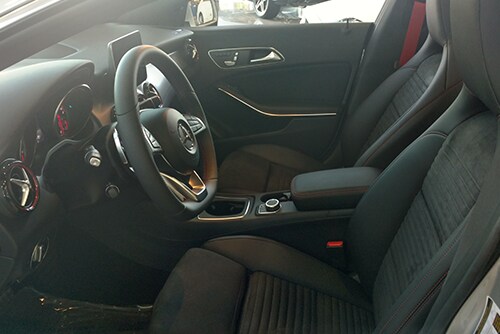 Exterior Color: Black

 

 Interior Color: Red Pepper/Black

 

Drive Configuration: Rear Wheel Drive

 

Engine: AMG 4.0L V8 Biturbo Engine

 

Transmission: 

 7-Speed AMG Speedshift MCT

 

 Stock #: M2448

 

 VIN: HU184903

 

 MSRP: $79,555
---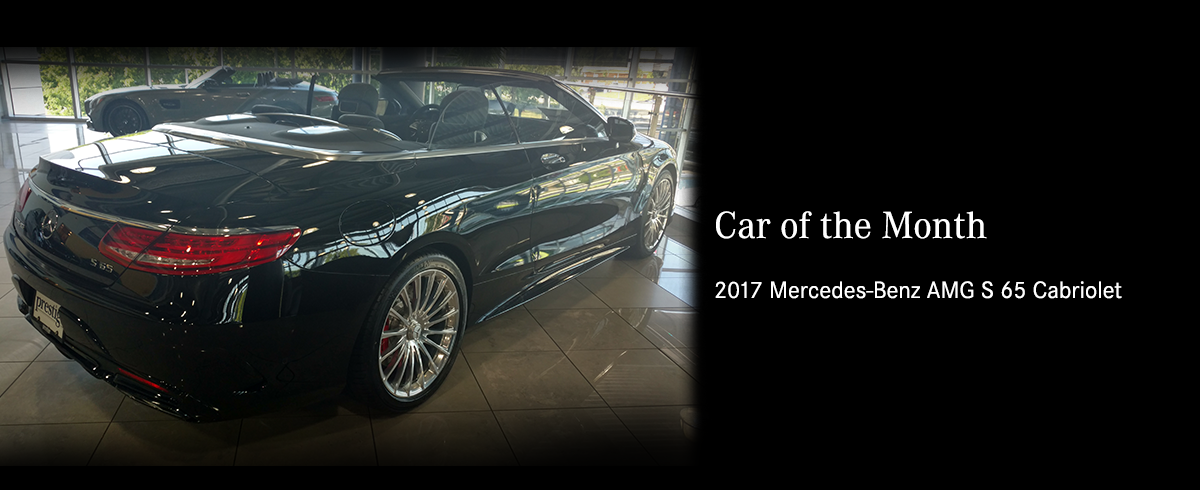 2017 Mercedes-Benz AMG S 65 Cabriolet - Car of the Month Special
Serving

Paramus

,

Ridgewood

, and

Fair Lawn

, NJ
---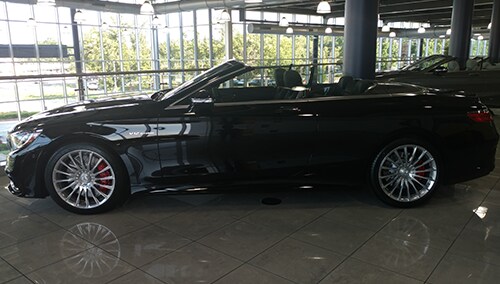 Exterior Color: Black

 

 Interior Color: Black Leather

 

Drive Configuration: Rear Wheel Drive

 

Engine: AMG 6.0L V12 Biturbo Engine

 

Transmission: AMG SPEEDSHIT® PLUS 7-speed

 

 Stock #: M1616

 

 VIN: HA022733

 

 MSRP: $255,775
---
Car of the Month
The Mercedes-Benz line of cars is renowned for its exciting road feel, top-notch reliability and cutting-edge technology, not to mention the unparalleled luxury. In many ways, Mercedes-Benz cars can be considered the pinnacle of automotive development. However, such premium quality does not have to come with a premium price tag, thanks to our array of Mercedes-Benz car specials. A Mercedes-Benz is a car well-deserving of its price tag, so with our special offers you are getting an even better return on your investment. The benefits of this are self-evident: additional incentives can reduce your payments for the car you want, letting you invest those funds elsewhere. Alternatively, you could opt for a larger slate of options on your new car, or even select a larger or higher-end model altogether. In short, our Mercedes-Benz specials give you additional options in your car purchase process. So if you are considering a purchase of a new Mercedes-Benz, we invite you to our showroom to explore the different models we have available. Once you've narrowed down your selection, our sales consultants would be happy to review our specials and give you all the information you need to make the optimal car purchase choice for you.
---
Take Advantage of Mercedes-Benz Car Specials
One of the most exciting and valuable specials we offer is our Mercedes-Benz Car of the Month special. Every month, we select a car from our impressive stock of brand new Mercedes-Benz automobiles and highlight it as our best value proposal for that month. The Car of the Month offer can give you incredible discounts on some of our most exciting cars, but it applies to only one car each month. That means that the time frame in which you can take advantage of the offer is short and you need to move quickly if a Mercedes you're interested in is selected for the honor. On the other hand, if the vehicle does not interest you, you can just wait a few weeks or take advantage of one of our other special offers. The Car of the Month, as the name suggests, does change every month so if you are interested in getting more information feel free to get in touch via one of our sales consultants via the phone, our website or just by visiting. They will be able to tell you all about this month's Car of the Month and the special offers available on it, as well as schedule a viewing of the car and a test-drive at a time that is convenient for you. Remember, the offer is time-limited, so get in touch with us today if you don't want a potential opportunity to slip out of your grasp.    
---
New Cars Featured Monthly
Our Mercedes-Benz sales location is your go-to location as you are searching for your next luxury car. Our sales team has a masterful knowledge of the Mercedes product line and is composed of trained professionals who will help you through all the stages of your decision-making process. And thanks to the great stock of vehicles we have available to choose from, finding the right car will not be a problem. Our exciting deals and special offers, meanwhile, give you additional incentive and value. So take the next step in your Mercedes-Benz purchase process and visit our dealership for a test-drive. We look forward to seeing you.
---